Posted from Hook Island, Queensland, Australia.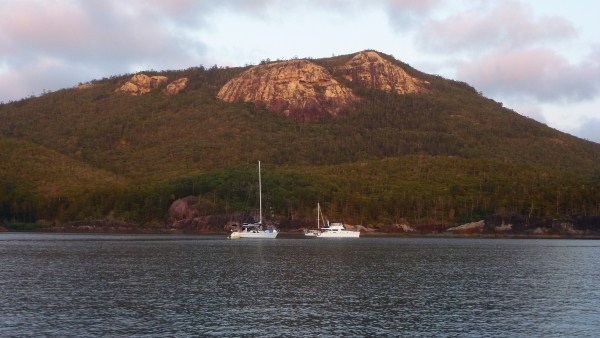 Waking up in Chance Bay to a fine, crisp morning soon had us rearing to go.  Brekky was toasted sandwiches, which filled us all up nicely.
The walk from Chance Bay to Whitehaven Beach was about 3.6km each way, but didn't feel that long.  We had it done in under an hour.