Posted from Albany, Western Australia, Australia.
Second day in Albany today.  A bit of a rest day for us really, as it turned out.
We'd planned a few touristy things, but the weather was threatening so we didn't do most of them.
We did get to have a look at a replica of the Brig Amity that sailed from Sydney over to Albany with the first settlers of the area.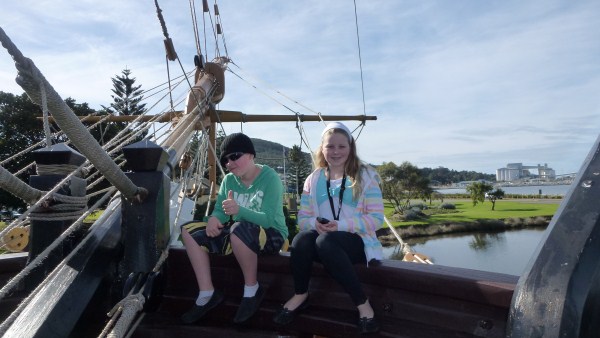 We also did some walks down to a blow hole and along a boardwalk near the caravan park beside the beach.
Other than that, not much was done.  I had a crack at repairing the rear view mirror for the van, but I think it's had it.  The spot finally ran out of batteries … now we see how long the ebay batteries last.
Most importantly I did get an afternoon nap while Kel and the kids got to try out the spa.
Dinner was at the local Indian and it was yummy.
Tomorrow we're moving again…  Not moving too far, but there's a few stops along the way, weather permitting or weather regardless … we shall see!