Posted from South Pambula, New South Wales, Australia.
Up and out of the smallest site we've had on the trip by 8am and still with plenty to do.  We're hoping to get to Twofold Bay, South of Merimbula, today … about 250km away.  Not too far, but there's the Great Dividing Range in the way making for some slow going.
That was all for much later in the day though, we still had a full day planned for Canberra.  No-one can say we're not getting value out of our time on this trip, that's for sure!
First stop was Questacon.  This is a bit like scienceworks in Melbourne.  Both are quite similar, but Questacon seems to have a lot more interactive exhibits.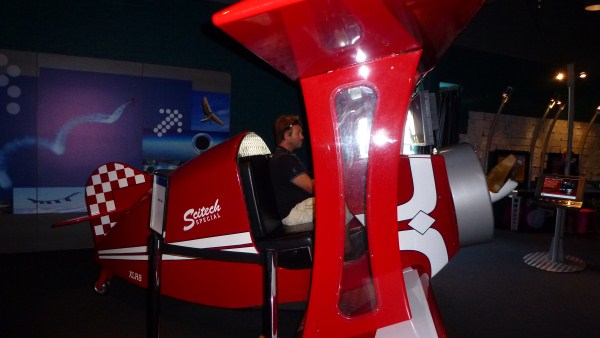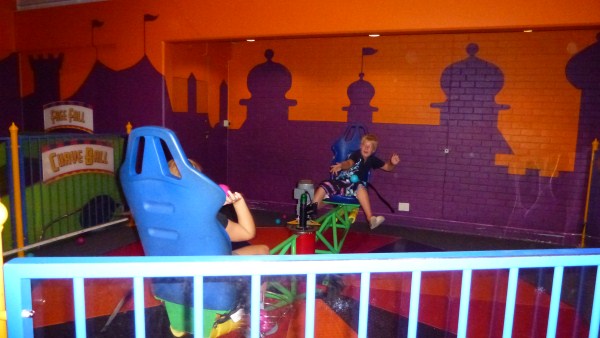 I assume the kids learnt something, but who knows? Their bobby heads still rattle, so they're not full yet.
Next stop was the Australian Institute of Sport.  We had a tour of the place and got to be amazed at many of the athletes that have been through there over the years.  The facility is a fantastic one and it's obviously working well as a melting pot of sporting talent in Australia.
We also got to take a look at the new training pool.  Equipped with underwater viewing, athlete tracking and 3D imaging and the ability to alter its length, it is currently the most technological pool in the world.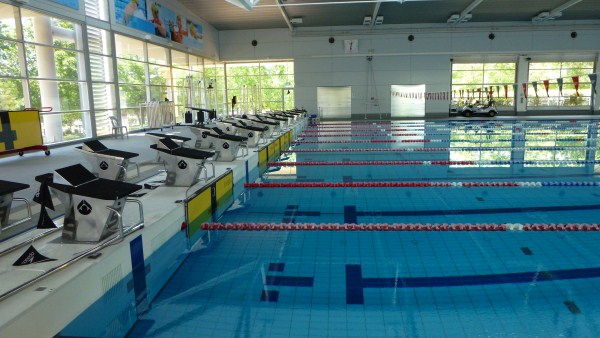 At long last it was time to leave Canberra … at 2:30pm … this is the latest we've left anywhere.
The GPS reckoned that we'd be there at 6:30pm, which would be fine if we had a booking!  So Kelsta started thinking of places to stay and checking availability.  We settled on the Big 4 at Pambula Beach and rejigged the GPS, which now had us there at 6:15.  Seemed do-able…
Do-able until we hit the Great Dividing Range … I was expecting the road to be a bit windy and hilly, but not really a problem since we weren't climbing, we were descending.  Topping out at 1120m and obviously needing to get to sea-level, meant that there was going to be a big drop somewhere along the way.  When we found it and started heading down, the brakes started feeling a bit spongy and smelling a bit pongy … This was after dropping 600m in about 5km, so no big surprise 😉
I decided to be cautious and pull over for a bit (didn't realise we were about 2 corners from the bottom) and let the brakes cool off for 10 minutes.  They were smokin'!  No issues with them up until now and they recovered just fine.  It did make us a little late into Pambula, but they were expecting us, so no big deal.
Setting up in the rain!  How novel!  We might even need to bust out the winter clothing again if this keeps up…
[gmap file="__UPLOAD__/2011/10/2011-10-24.gpx"]